The lifestyle I lead as a footballer means I am always in the spotlight.

Wayne Rooney
Main new feature
The viewers can interact with the Twitch streamers
The viewers can choose the actions in a match, motivate the footballers and shout from tribunes. Also, the viewers can be the footballers in the streamer's team, opponents' teams and on the transfers. You can learn more in this guide: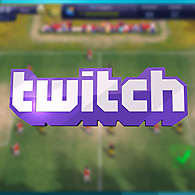 How to stream Football Tactics on Twitch (ENG)
Detailed description of all the Football Tactics's features which allow to stream on Twitch and interact with your viewers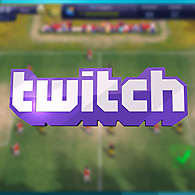 Как стримить Football Tactics на Twitch (RU)
Детальное описание всех возможностей Football Tactics при стриминге на Twitch
New in the game
Improvement of the trainers now is more strategic: after every improvement, any next improvement is more expensive. So now the order in which you improve the trainers is very important.
Added 12 new musical tracks! (6 new + 6 mixes). Also, the main track is changed to the one with the higher quality.
Added Norwegian localization and Norwegian league (thanks to the player @Vikan). To have Norwegian teams in the European tournaments, you should start a new campaign.
Fixed bugs
Fixed scrolling bars. Now they can be dragged by the mouse pointer.
After a foul, sometimes the fouled footballer wasn't available for using him in the defence. Fixed
In some cases, AI could use Layoff Pass on 5 squares (instead of available 4). Fixed
– – – – –
Thanks to all for the support, steam reviews, help. The next update will surprise you 😉